Concentrated, sustained targeted delivery of large surface area microparticles (LSAMs) results in persistent direct tumor kill causing a pronounced immunogenic response with preliminary signs of secondary immune-mediated tumor kill.
Clinical Examples of Increased Immune Response in Pancreatic Cancer
Immune characterization: Increased tumor infiltration of CD4+ Helper T and CD8+ Cytotoxic T cells into the tumor following NanoPac

®

injections
Pre-Injection Biopsy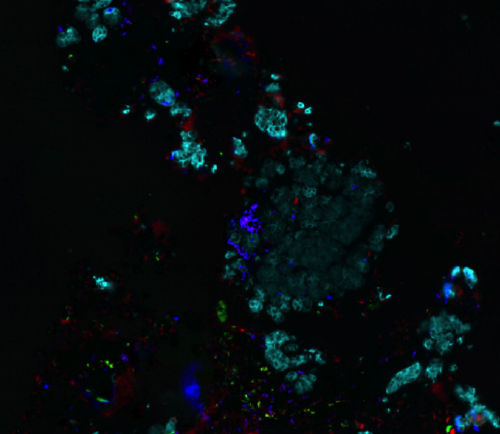 10858930-02, R000
Surgical Resection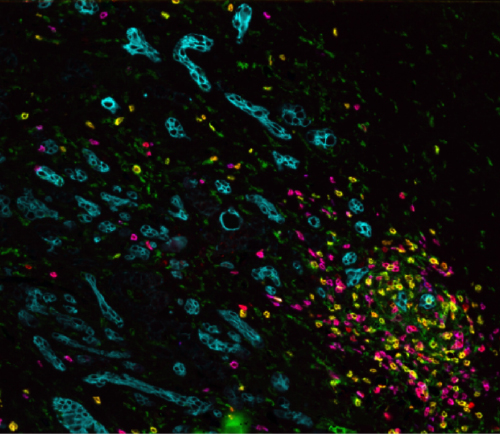 10858934-03, R007
CD3+
CD4+
CD8+
PanCK
:
T helper cells are in yellow and T cytotoxic cells are in magenta
ROI selected based on maximum density of CD8+ T Cells
Immune characterization in a subject with no evidence of primary tumor resection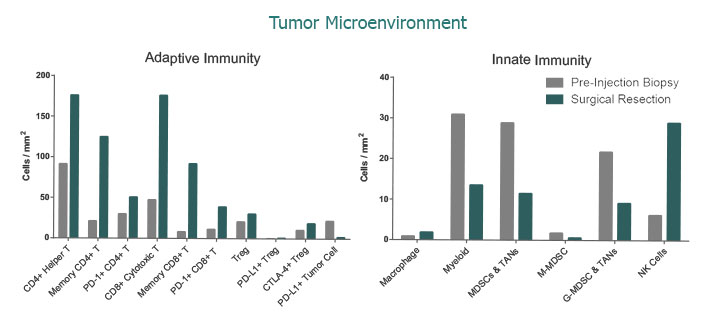 Favorable changes in innate and adaptive immunity following IT NanoPac
®

treatment
Increase in CD4+ Helper T, CD8+ Cytotoxic T cells (including PD-1+), Memory Tregs in TME
Decrease in PD-L1+ Tumor Cells
Decrease in Myeloid, MDSC
Increase in tumor-associated NK Cells
Preclinical Example of IT NanoDoce
®
± IO Combination Treatment
Metastatic Breast Cancer (4T1-Luc) treated with IT NanoDoce systemic anti-mPD-L1 combo or IT NanoDoce & systemic anti‑mCTLA‑4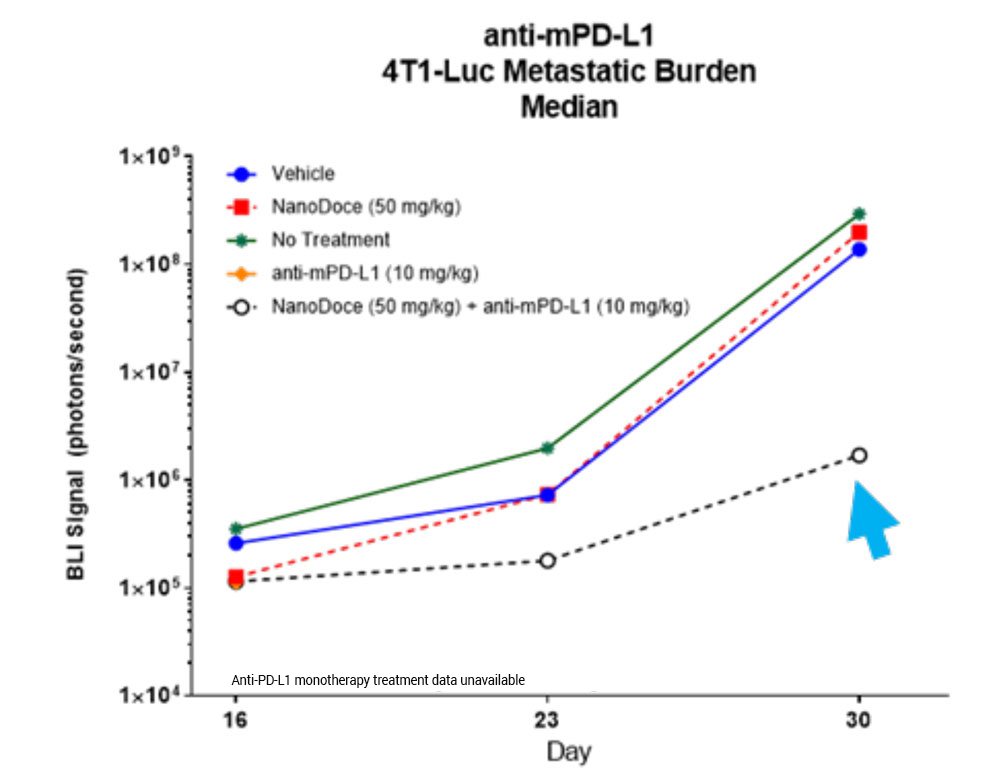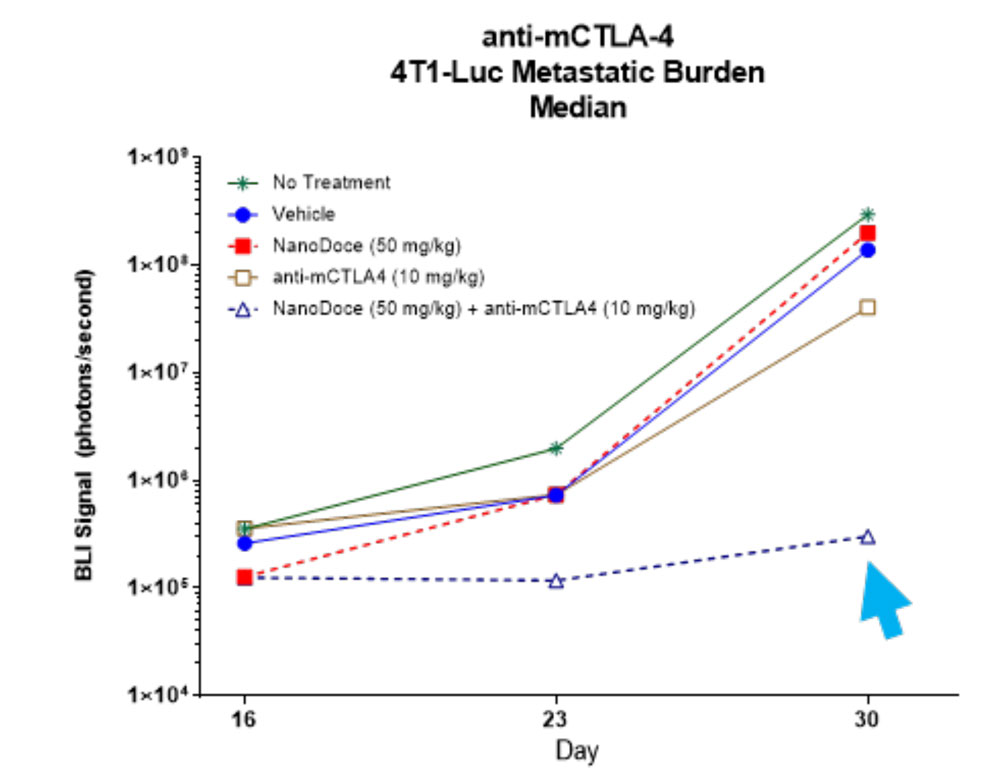 IT NanoDoce: 50 mg/kg; Q4D x 4
IP anti-mPD-L1: 10 mg/kg Q3Dx2; 3, QDx1
IP anti-mCTLA-4: 10 mg/kg (Q3Dx2; 3) x2
Preclinical Examples of Increased Immune Response
Publications Demonstrating Immunogenic Effects of NanoPac and NanoDoce
---
References:  Maulhardt et al, Cancers, 2019.  Verco et al, JAMPDD, 2019. NanOlogy internal data, 2015-2022.