Concentrated, sustained targeted delivery of our submicron particles results in persistent direct tumor kill causing a pronounced local immune response with preliminary signs of secondary immune-mediated tumor kill.
NanOlogy is Evaluating Two Modes of Tumor Kill Through Disruption of the Tumor Microenvironment via Local, Sustained Delivery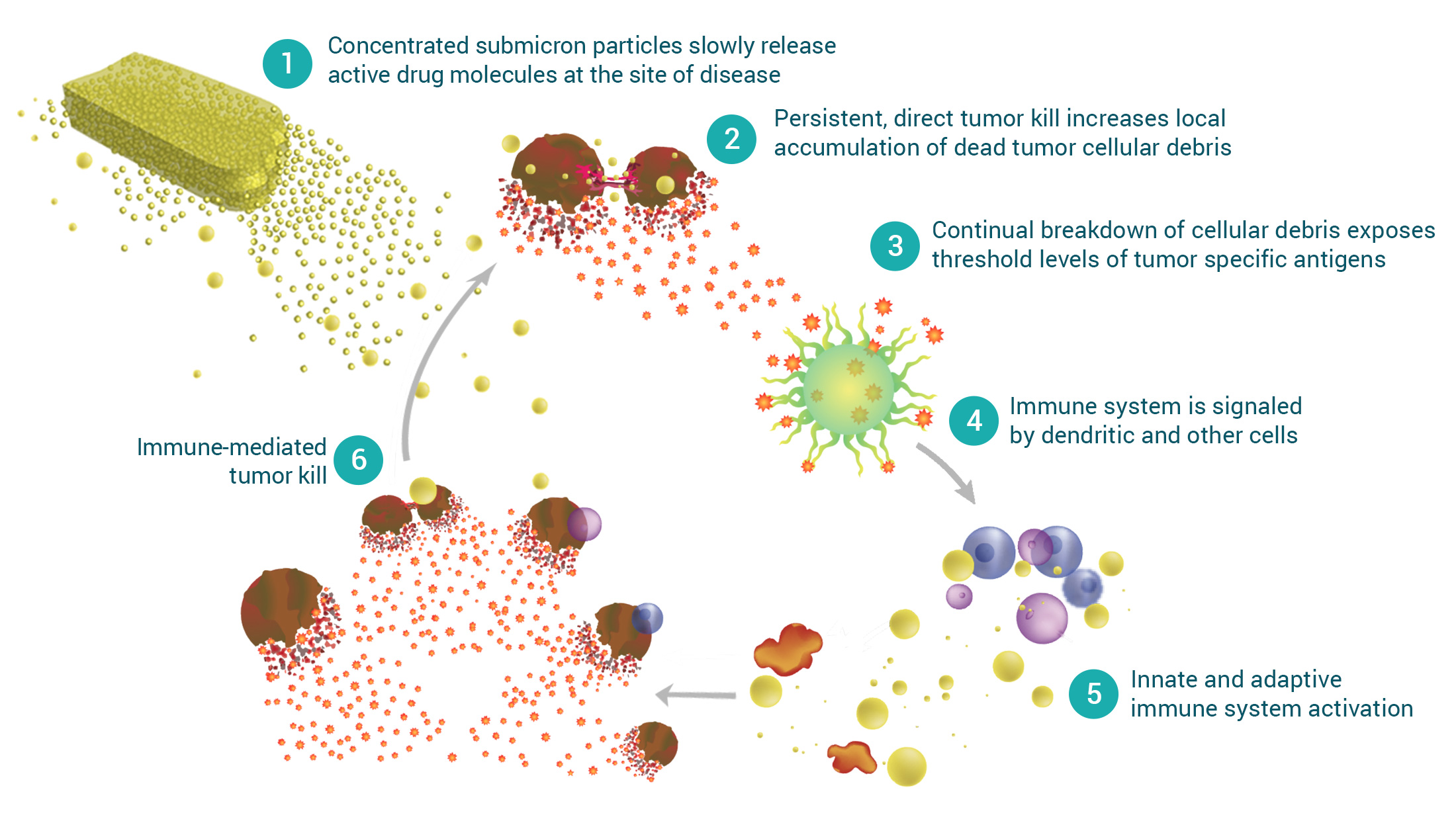 Preclinical Examples of Increased Immune Response
---
References:  Maulhardt et al, Cancers, 2019.  Verco et al, JAMPDD, 2019. NanOlogy internal data, 2015-2019.